DIRECTOR FOR HIRE
Charlie is an award-winning filmmaking, who understands how to collaborate with others to produce films. He's open to new opportunities from writers and producers, who have the resources to start a production. No one can promise anything, but maybe we might be a good fit. Contact Charles using the information below. Serious inquires only! Please do not submit a screenplay or anything. We can't take unsolicited material, period!
DIRECTOR PITCH
Charlie has self-financed his first two feature films and knows the value of money. Pre-planning is where films can save thousands of dollars. He wrote scripts that were both budget-friendly & camera-ready. He used video animatics for his first film, Mr. Lucke. He drew over 2200 storyboards for his second film, Come Together. He's worked in animation and learned to be very economical with his coverage. His goal is to make every cent appear on the screen. Having worked a lot in post-production, he knows ways to reduce costs, by only spending only where it's needed. He has worked a lot with the same editors, sound crews, musicians and visual effects artists. He can bring his contacts to any production. Here is a summary of his features.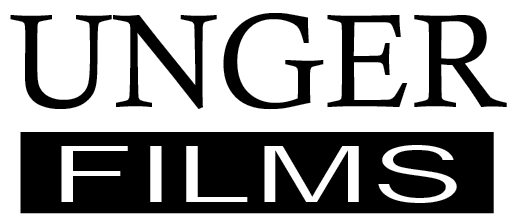 Charlie's latest feature My Apocalyptic Thanksgiving is about a zombie-obsessed, special needs adult, who searches for his long-lost, mother while befriending a Korean family and a drug-dealing gang, who compete to teach him the meaning of family. By the end, he teaches them the all-powerful lesson of forgiveness through his favorite TV Show; Apocalyptic Zombies. The film wrapped last year and is now in post-production. It will be finished very soon. It was featured in an on-line article for US Magazine.
Charlie's second feature Come Together is about seven, ethnically diverse, college students who spend the night in a Hollywood Hills mansion, during the 1992 Los Angeles Riots. They escape from the fires, looting and violence in South Central, only to realize that the real drama is right under their own roof. Come Together has domestic and international distribution, and is available on DVD, VOD, iTunes & Amazon. It's in foreign territories such as Australia, Germany, the UK, Indonesia, Israel and Thailand. The film has won The Silver Ace Award at the Las Vegas film festival and The Platinum Reel Award at the Nevada Film festival. The screenplay was chosen as a finalist in the Latino Screenplay Competition. The film is represented by Circus Road Films and Indican Pictures is our distributor.
Charlie's first feature Mr. Lucke is about a young photographer who gives up a high-paying job to chase the girl of his dreams. In the early 2000's, Mr. Lucke received incredible exposure due to the instant celebrity of its female star, Jerri Manthey of Survivor 2 fame, who also had posed for Playboy. Mr. Lucke was profiled on Entertainment Tonight, and E! News Daily. Entertainment Weekly reviewed it and praised the "slick" style of the film. It is now available on Amazon, Snagfilms and Renderyard/You Tube.