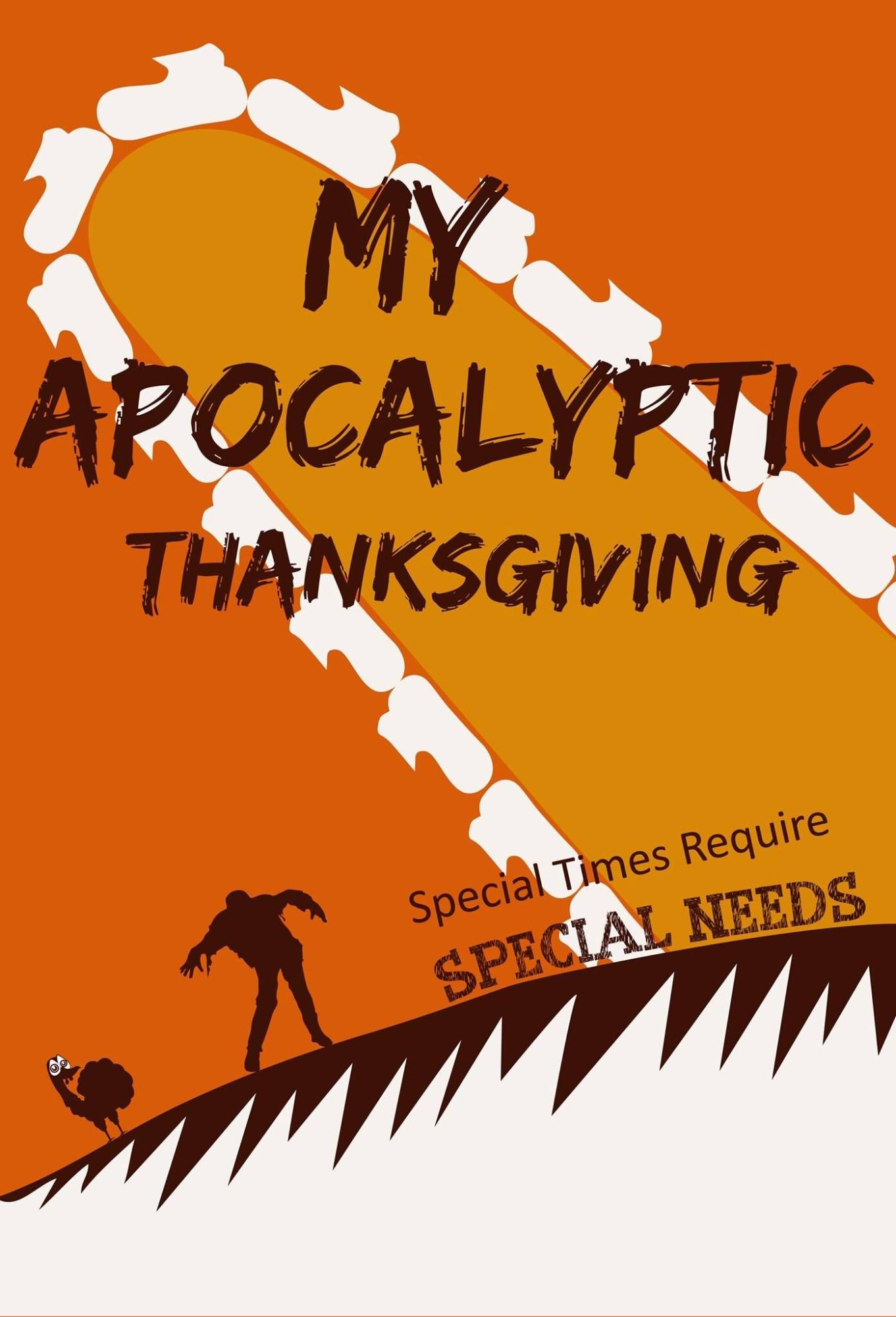 COMING SOON
My Apocalyptic Thanksgiving
Produced and Directed by Charles B. Unger, Written by Richard Soriano, Produced by Holly Soriano and Richard Soriano
Click here for Official Website
A zombie-obsessed, special needs adult searches for his long-lost mother; meanwhile, he befriends a Korean family and a drug-dealing gang who compete to teach him the meaning of family; but in the end, he teaches them all the powerful lesson of forgiveness through his favorite TV show, Apocalyptic Zombies.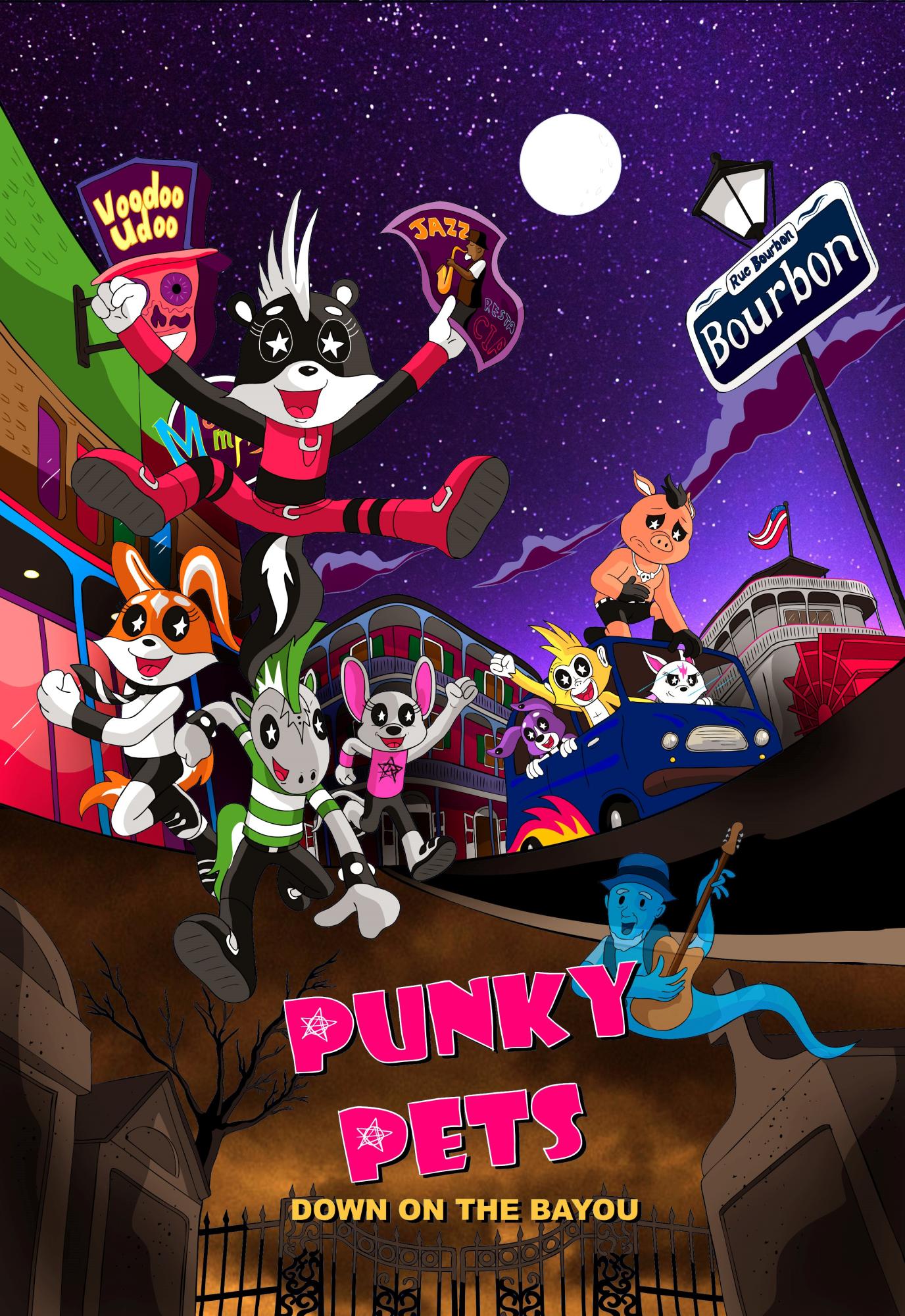 COMING SOON
PUNKY PETS: Down On The Bayou
Produced by Paula R. Unger, Written by Kirk Pynchon, Charles B. Unger and
Paula R. Unger, Animated by Keam Long
Directed and Edited by Charles B. Unger
Spunk convinces the gang to take a detour to New Orleans to experience some authentic blues; the Punky Pets quickly realize they got more than they bargained for. Spunk runs all around this exotic city, in a passionate pursuit of a blues concert by "legendary" bluesman Swanson. The Group splits up, some race around the city, avoiding the ladies of the evening, getting kicked off steamboats, searching for bathrooms that don't have crocodiles swimming in it, and wind up drinking "strange" coffee in Café Du Monde.
NOW AVAILABLE
COME TOGETHER
* PLATINUM REEL AWARD WINNER
Nevada Film Festival, Las Vegas, NV, *
"They were trying to escape reality, and they found each other."
A Sexy Comedy, Written and Directed by Charles B. Unger
Starring
Vanessa Gomez, Cooney Horvath, Marisa Sullivan,
Spencer Ryan and Mark Strano
Produced by Paula R. Unger and Charles B. Unger
Editor Dena Berillon, Director of Photography Eric Billman
Music Supervisor Frank Handy,
Supervising Sound Editor James Morioka
Internet Movie Database Page (IMDB)
Distributed by INDICAN PICTURES
Based on a True Story, Come Together is about seven, ethnically diverse, college students who spend the night in a Hollywood Hills mansion, during the 1992 Los Angeles Riots. They escape from the fires, looting, and violence in South Central, only to realize that the real drama is right under their own roof. Personalities clash and bodies merge as this all-night party reaches its climax. Strangers become friends, and enemies become lovers when each one confronts their fears, desires, addictions, and dreams.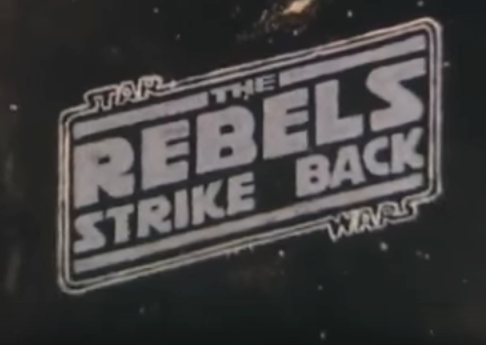 STAR WARS – THE REBELS STRIKE BACK
A STOP-MOTION, ANIMATION FAN FILM
DIRECTED, EDITED & ANIMATED by CHARLES B. UNGER
This is a Star Wars Fan Film that I made when I was in high school. The Rebels Strike Back, Parts 1 through 3, is an abridged version of the third animation film I made using the original Star Wars Action Figures. I animated these tiny figures and shot two frames per every move. I filmed the scenes in real locations as well as sets that I created out of foam core and aluminum foil. Some scenes are similar to the original trilogy, but I wrote my own story and mixed up the Star Wars mythology. These films and a short interview of Mr.Unger are featured in the award-winning documentary The People Vs. George Lucas.